Social Security Disability
Federal Social Security Disability Applications & Appeals
You're eligible for Social Security Disability Insurance benefits (SSDI) or Supplemental Security Income (SSI) if you cannot work because you have a medical condition that's expected to last at least 12 months. As a NC social security disability law firm, Lennon, Camak & Bertics handles applications for SSDI, SSI and hearings before a social security administrative law judge (ALJ). Our social security disability attorneys are sharp, experienced and dedicated to our clients every step of the way.
In addition to handling standard social security disability matters, we also can help you appeal an unfavorable decision from an ALJ, the Appeals Council, and even one that made it to the Federal District Court in North Carolina. Likewise, if you were represented by an attorney or non-attorney representative in your social security disability claim case, our disability lawyers in NC can develop a strategy to regain the benefits you deserve that were previously denied.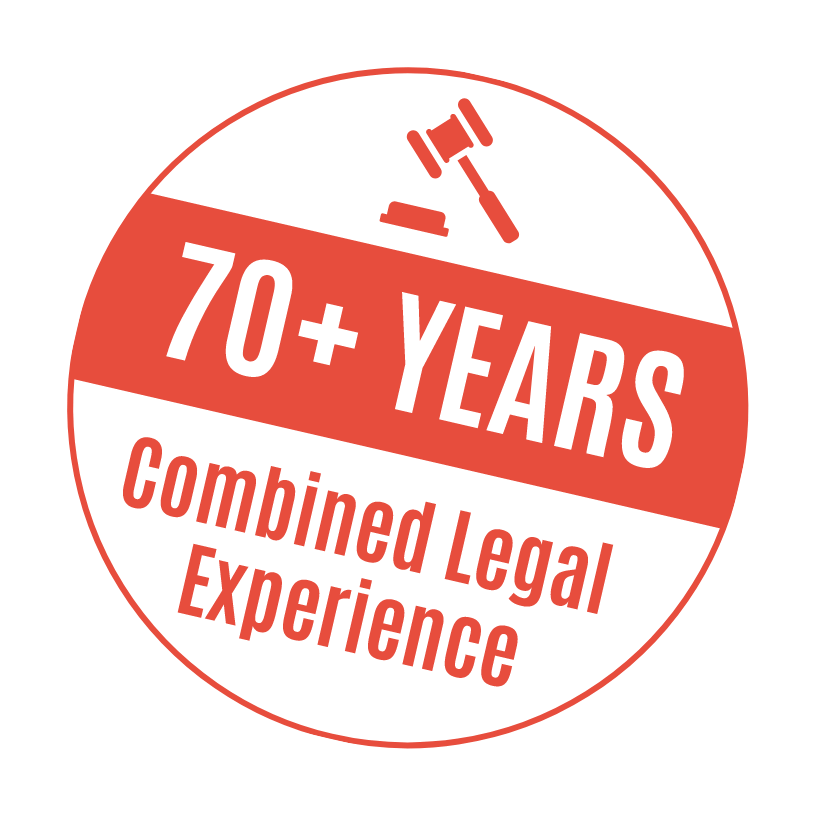 What will give me the best chance to win my appeal to an ALJ?
Appeals from the reconsideration level decision will put your claim before an Administrative Law Judge for a new determination, but with a much better chance of success on your claim. However, it can take up to 20 months from your reconsideration appeal to get a hearing before the judge in North Carolina.
Do Social Security Disability claims typically get denied?
70% or more of all initial social security disability claims are denied. Furthermore, if you appeal for reconsideration, you are likely to be denied a second time as well. It typically takes at least eight months to travel through these two levels of review, which is why you need a local, proven and qualified Raleigh disability lawyer on your case.
Can I present other types of disability evidence besides medical records?
Yes! You can have friends, family, physicians, teachers, and former employers write letters or testify on many subjects, including the severity of your functional limitations. The disability lawyers at Lennon, Camak & Bertics, PLLC can help you build your case.
What happens after I am awarded disability benefits?
You will begin to receive disability benefits once you are awarded them. However, the Social Security Administration periodically conducts continuing disability eligibility reviews for those already approved for disability benefits. Years after a claimant has been determined to be disabled, a review may be done to see if the claimant remains disabled.
No fees unless you win
Hands-on approach
Board-Certified Specialists
Want to learn more? Check out our frequently asked questions below from the Raleigh Social Security Disability Lawyers at Lennon, Camak & Bertics, PLLC
General
What is Social Security Disability?
The Social Security Administration uses complex regulations to determine if you are eligible for disability insurance benefits (SSDI) or supplemental security income benefits (SSI). These cash benefits are paid to people not yet retired who have physical or mental health limitations which prevent any work in the national economy when disability is expected to last for 12 months or more. The Social Security regulations take into consideration such additional factors as your age, education, past work, and potential for obtaining a job. Disability means that you have a medical condition which prevents you from performing any full-time competitive employment in the economy (not just jobs you have held in the past).
What is the difference between SSDI and SSI benefits?
SSDI benefits requires proof of disability, as defined above, as well as "coverage" in the SSDI system. "Coverage" is obtained by paying taxes into the system over the course of your working career. Successful SSDI applicants receive Medicare benefits. SSI benefits are available to those who have not paid enough into the system to have "coverage" under the SSDI program. SSI benefits require proof of disability, as defined above, as well as proof of having few financial assets. Successful SSI applicants receive Medicaid benefits.
How do I apply for social security benefits?
Go to your Social Security Administration's (SSA) local office and apply for benefits immediately if you believe you are disabled and will be so for 12 continuous months. After your medical records are reviewed, the local SSA office will send you a letter giving you a decision.
Social Security Disability Council
When should I see a social security attorney?
Immediately! Preparation takes time. The best time to hire an attorney is the earliest stage of denial.
What does it cost to hire a social security attorney?
An attorney cannot charge a fee for representing a Social Security claimant unless approved by the SSA or an ALJ. Fees are generally limited to 25% of past due benefits by SSA regulations. Most attorneys also charge actual office expenses (such as doctor charges for medical records) even if the case is lost. The SSA withholds 25% of past due benefits for the attorney in disability and SSI cases. After winning benefits, the attorney is not entitled to further fees for future benefits.
Social Security Disability Claims
How long will a decision take in my social security disability case?
The first two levels of review take approximately five months each, during which you will receive two written decisions. If your case requires a hearing before an Administrative Law Judge, you may have to wait 18-20 additional months for a hearing.
Are mental health conditions an issue with social security disability claims?
Individuals with serious mental health conditions can win disability claims without suffering from any physical medical conditions.
Can my children receive social security disability benefits on my claim?
Yes. Any dependent child under the date of your disability should receive benefits through the date of their 18th birthday. There is a total family maximum that can be paid in any one claim.
Is there a maximum of how much my medical providers can charge for medical records?
Yes. Under N.C. Gen. Stat. § 90-411: "A health care provider may charge a reasonable fee to cover the cost incurred in searching, handling, copying and mailing medical records to the patient or the patient's designated representative. The maximum fee for each request shall be seventy-five cents (.75) per page for the first 25 pages, fifty cents (.50) per page for pages 26 through 100, and twenty-five cents (.25) for each page in excess of 100 pages, provided that the health care provider may impose a minimum fee of up to ten dollars ($10.00), inclusive of copying costs.
Social Security Disability Hearings
Will there be any other witnesses at the disability hearing?
In addition to yourself, and any close friends and /or family members you may wish to testify, the Administrative Law Judge may have a medical expert and/or vocational expert testify at your hearing.
What if I lose at the administrative law judge hearing?
Unfavorable decisions from the Administrative Law Judge can be appealed to the Appeals Council in Falls Church, Virginia. Unfortunately, these appeals take years, and often lead to an affirmation of the Administrative Law Judge's decision. A further appeal can be taken from the Appeals Council to U.S. District Court, where your case can be heard by a United States District Court Judge or U.S. Magistrate Judge. In the event of an additional loss, your case can then be appealed to the United States Fourth Circuit Court of Appeals in Richmond, or even the United States Supreme Court.
Appealing a Social Security Disability Claim Denial
Should I appeal my initial disability claim denial?
Yes! Most people who apply are denied benefits at the first two stages of review. Unfortunately, many people simply give up after an initial denial. The next stage of appeal is called "Reconsideration." You must request Reconsideration within 60 days after initial denial. You should hire an experienced Social Security attorney after initial denial. Most people who apply for Reconsideration are also denied again.
Should I appeal my reconsideration denial?
Yes! You must appeal within 60 days by requesting a hearing before an Administrative Law Judge (ALJ). The ALJ is independent from the Social Security Administration. ALJs review all cases to ensure the Social Security regulations are applied fairly.