Cary Social Security Disability Attorneys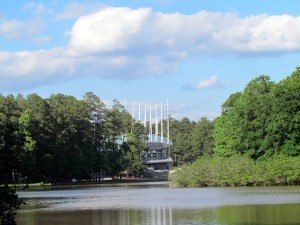 The experienced attorneys at Lennon, Camak & Bertics are proud to serve residents of Cary, NC when it comes to social security disability and workers' compensation cases. With over 60 years of combined legal experience, George Lennon, Neal Camak and Michael Bertics are confident that they can help Cary residents in their workplace injury cases should they end up going to court.
It is our philosophy that each individual case deserves a different approach based on the scope of the work-related injury and the unique needs of the injured worker. If you've been injured in a Cary workplace, contact our professional and personable attorneys today and let them help you find a practical and cost-effective solution to your problem. We don't get paid until we win your case for you, so what are you waiting for?
Contact a Cary workers' compensation lawyer at Lennon, Camak & Bertics, PLLC today and let us help you get the benefits that you deserve after being injured at work.
[Image courtesy of Flickr]